Are there outdated ads hanging on the walls? Were those campaign materials not supposed to be put up already yesterday?
Does that sound familiar? If your answer is yes, congratulations, you've found the right place.
We are talking about Digital Signage, which transforms the way you interact with your audience. You can forget time-consuming print communications, as you can manage your communication needs with Digital Signage.
Digital Signage brings many benefits. Not only does it make your business premises look good and modern, but it also brings tangible benefits for you as a marketer.
Digital signage makes marketing simple and efficient
It goes without saying that your work will be more effective when some of the steps are eliminated. While traditional print advertising needs to leave time for printing and delivering the materials, Digital Signage content can be published with just a few clicks – saving you precious time.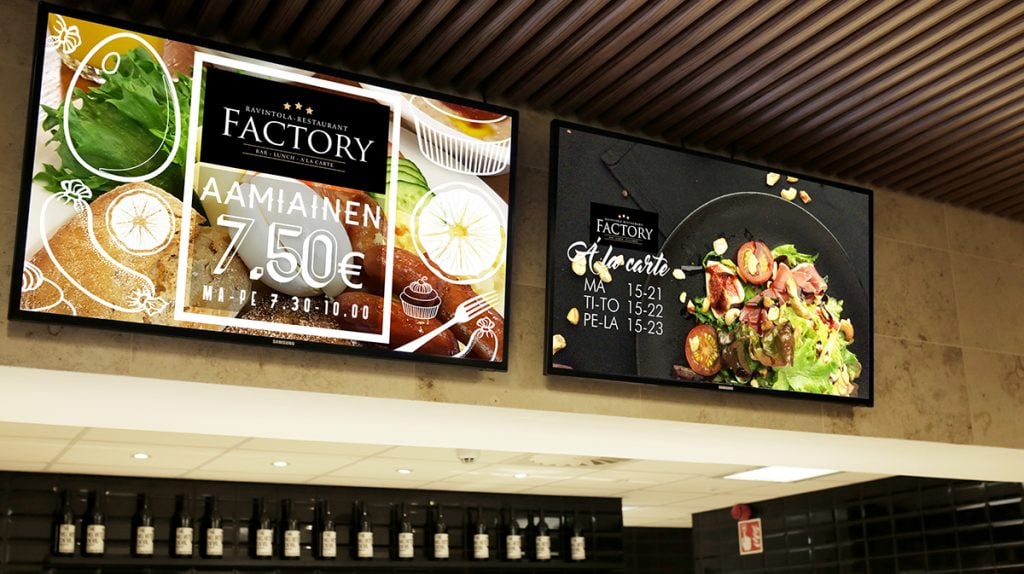 With browser-based content management, new content can be published on all your screens around the world within seconds. By scheduling and updating content beforehand, unnecessary hurry can be avoided. Scheduling also brings you peace of mind should you want to leave for a well-earned holiday.
Scheduling is an easy way to show content only on specific dates and times. So why would you display lunch list in the evening when À la carte dishes are served and not lunch?
You can further lighten your workload by using ready-made templates. With custom templates designed for your brand, content can be kept up-to-date without opening a single editing program. In addition, for example the news or lunch lists can be automatically displayed using a RSS feed.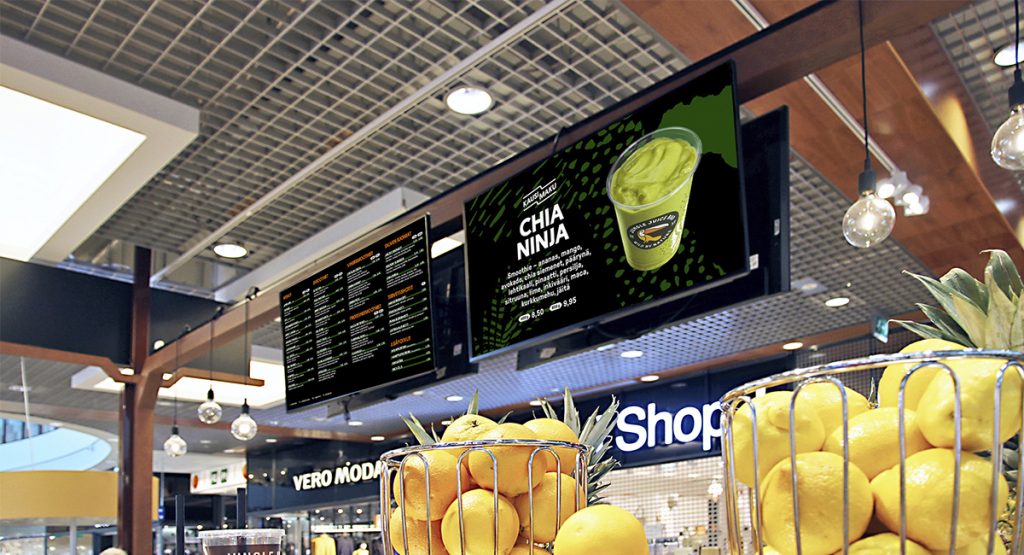 With Digital Signage you can enjoy, among others, these and many other benefits that make every day work easier. For example, flyers, banners and price lists are easy to replace with modern Digital Signage displays.
So why would you always do things the same way, if they could be done better and, above all, more easily?