Automatically updated content on the digital signage display sounds good, doesn't it? Fortunately, automation does not require any strange magical tricks. Material from external sources, such as social media, can be imported very easily on digital displays.
Automatically updated content saves you both worktime and advertising budgets. In addition to making your use of time more efficient, the use of external content is also worthwhile because it brings variability to the content.
Mere advertisements start to bore the viewer before long. By providing useful content to people, you can get them to follow your screens more closely and that way also increase the visibility of your commercial messages.
This is how to use external content on your info screens
For example, social media updates, today's most popular news, restaurant lunch lists, public transportation timetables or weather information can be automatically displayed on the screens.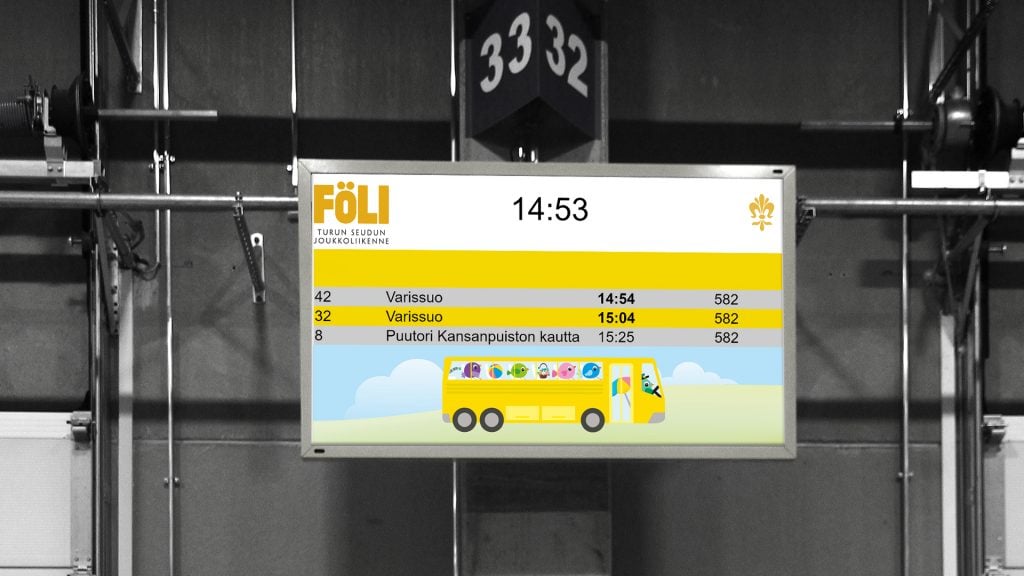 Display the topical news and weather
Many news services provide an RSS feed for their news. It allows you to bring the news directly to your info screens and offer the viewers with interesting content in waiting rooms, checkout queues, break rooms or lobby areas. For example, YLE news has RSS feeds for local news in addition to national news. So, if you want, you can only display news from your own area.
The weather is something that people always talk about and find interesting. Displaying the weather forecast for the next few days is an easy way to get people to follow your content. Weather forecasts can also be automated to appear on the info displays.
News and weather are added to the displays using MediaCloud's ready-made templates. If you still don't know how, check out the video below for instructions on using templates.
Tell what is on the menu
As the clock approaches noon, hungry people start thinking about lunch. Serve the needs of your customers and staff and bring the changing lunch lists to the display. If your staff restaurant lunch list is available as an RSS feed, you can have it updated automatically. It is also possible to display the lunch lists only at certain times of the day, so they do not take up too much time from your other content.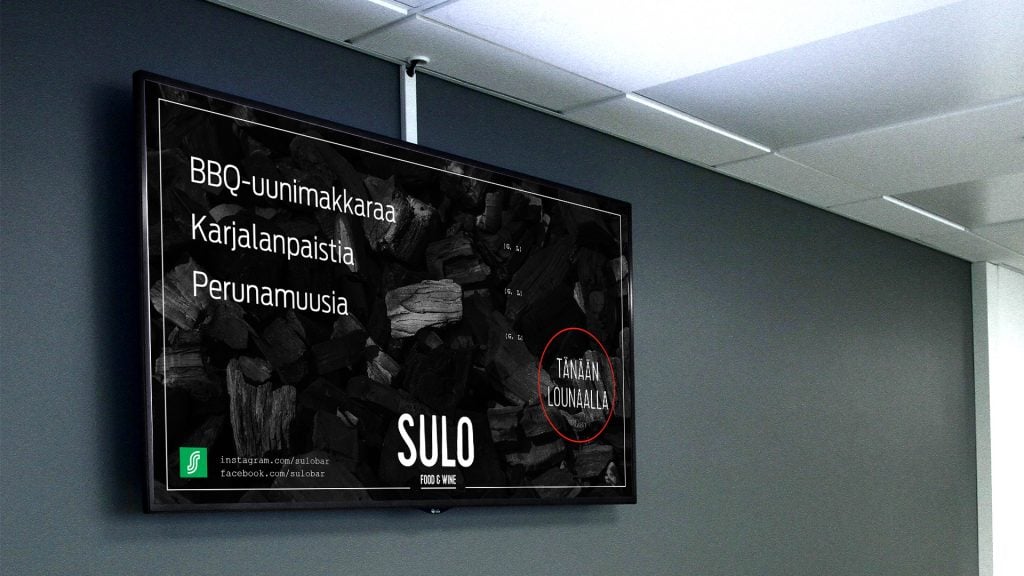 Add social media content on the screens
Many companies and communities are actively updating content on their social media channels. Why not display your posts also on your digital screens? This way, you don't have to waste time updating the same content across multiple channels. In addition, your content is refreshed at a faster rate and your playlists have constantly changing, up-to-date content for the curious eyes.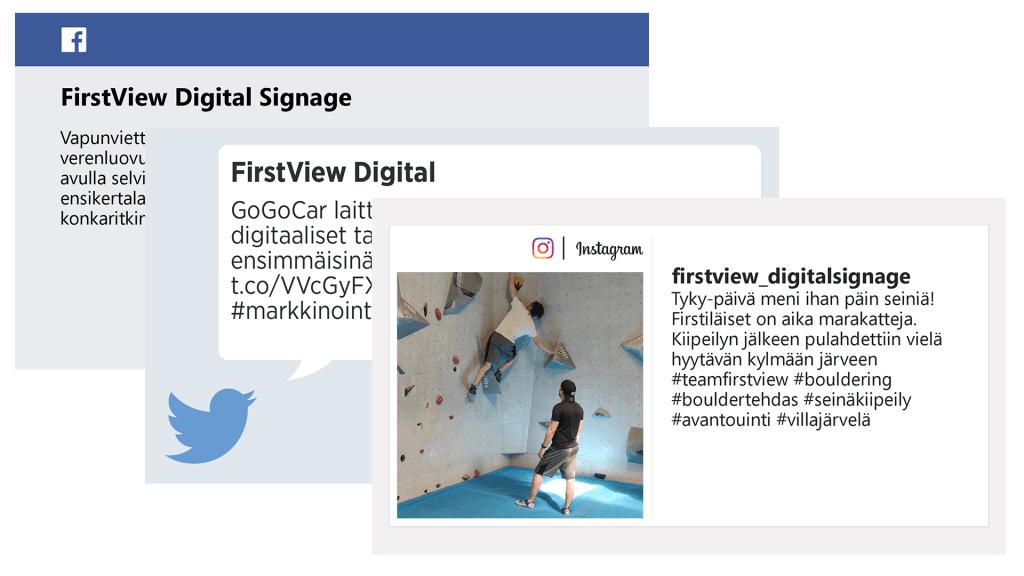 FirstView MediaCloud provides you with ready-made solutions for, for instance, bringing Twitter, Facebook and Instagram updates to the info screens. Find the instructions for adding social media content below:
In addition to lunch, weather, news, and social media, digital signage displays can be integrated with many other sources of information that provide visual and engaging content. Check out the MediaCloud integrations or ask us for more!