High quality content and the right device purchases alone will not be enough to make your digital signage successful. The third essential point is the location of the digital displays. It's therefore not a good idea to jump into the installation right away, but rather spend a moment on planning.
To get started, think about a few basic things: what are the aims of the information screens and what content do you want to present with them? These two (perhaps simple) questions should guide you in the placement of the displays so that they would be fit for the purpose for which they were purchased.
Place the screens in visible places
Placing your displays here and there without any planning is almost like pulling a lottery ticket and waiting for the best. The success of a project should not be left to chance alone. Even if your content is high quality and your displays top-notch, but the screens are in the wrong place, the probability for the lottery win is minimal. Screens need to be in prominent places so that they are noticed. The locations should also support the content being displayed.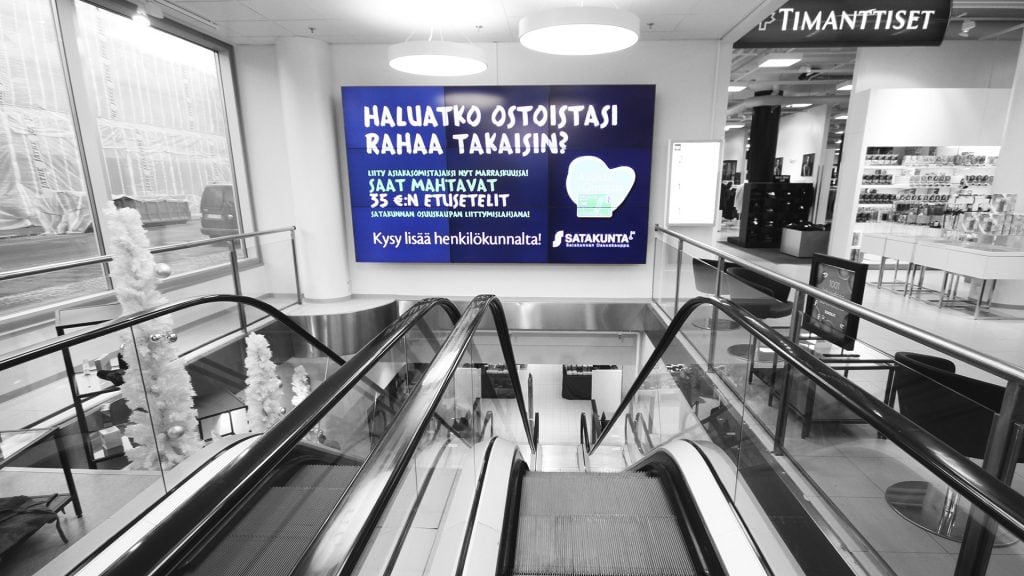 Pay attention to routes and distances
When planning the locations, jump in the customer's shoes for a moment. For example, if you are getting displays for your store, go through the customer's walkway from outdoors to the parking garage, through escalators to the store and from the corridors to the checkout. Which areas along the route are potential display locations and what types of content would be useful to present during the customer's journey?
Also, make sure that there is unobstructed line of sight to the planned locations along the route and make sure that the displays can be seen from as far away as possible.
Anticipating customer behaviour may seem like guesswork, so also data based on analytics can be used to support planning. Video analytics provide real-time insight into your visitor traffic: how your customers move around the store, where they spend more time, and how long.
Take advantage of places where your customers stop
Places where people stop or spend time are often great places for information displays. These include elevators, entrance halls, waiting lounges or cafes. At stopping points, customers often have time to follow your content for a longer period of time. So, this is a great opportunity to grab your customers' attention and tell them about your services or products.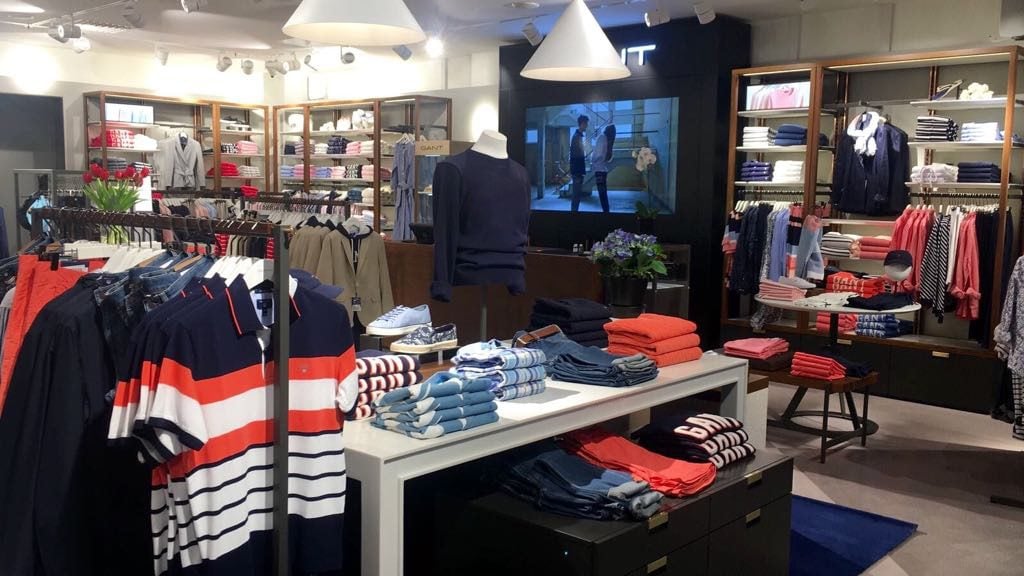 Make it smooth
Remember, the screens are for your customers, not for you. Think about where the screens bring added value to your customers. Screens at entrances can guide your customers forward, tell them about your new services, or remind about topical or seasonal products.
Displays placed aside products can also serve as digital product cards and provide additional product information. In addition to making it easy for your customers, you also save staff time as the screens take care of service provision.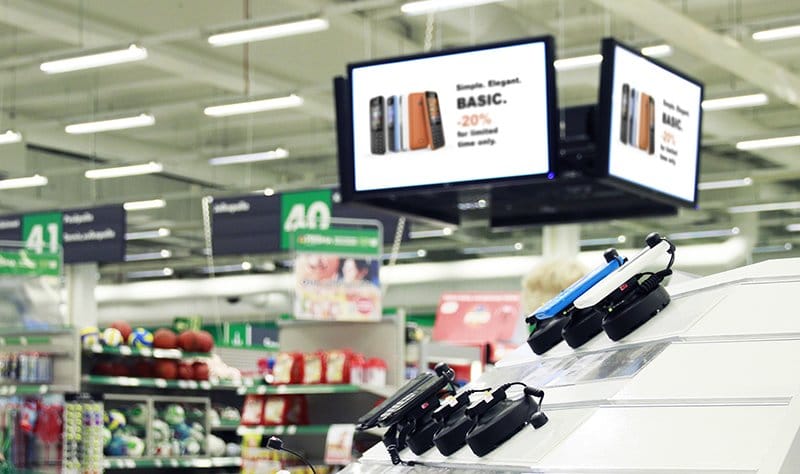 Promote sales
Most purchasing decisions are made only in stores. With displays placed on shelf ends and service counters you can make significant additional sales. Displays in product proximity are effective in attracting customers to impulse purchases, for example through tactical product advertising.
Shelf ends are also a great place to showcase new products located next to the screen, implement brand communication, and thus influence customer perceptions.
A display in your store window, in turn, can act as an in-thrower and entice customers to enter your store.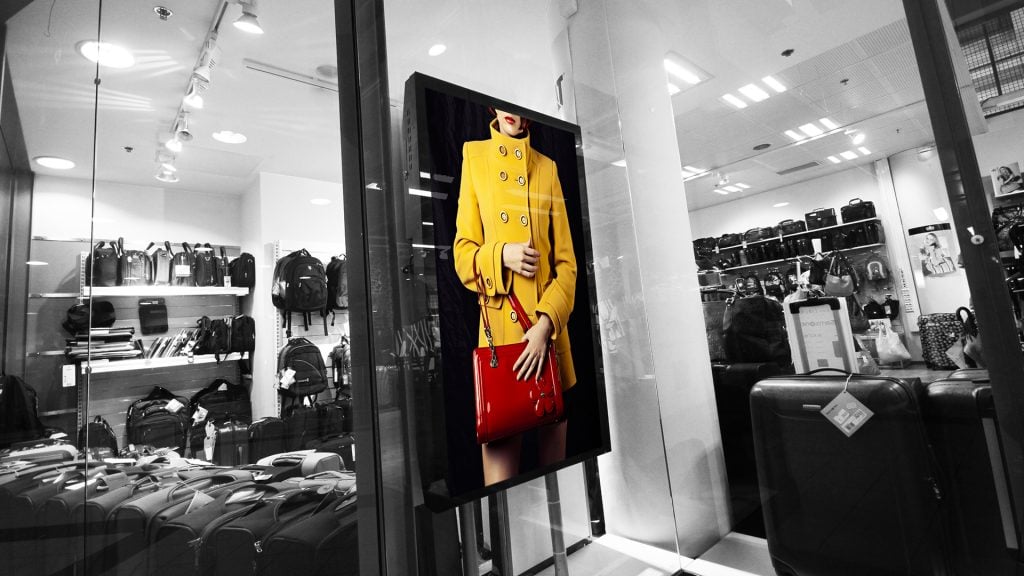 Avoid the most common mistakes in placing digital signage screens
Once you have selected great and prominent locations for your displays, technical limitations need to be removed. Make sure that power and network availability do not cause problems and that windows or store lighting do not cause reflections on the screens. Also, make sure that the screens are not obscured, for example, behind corners or pillars.
The next step is to consider the screen heights and tilt angles – yes, these can also make a difference. A very common mistake is to place the displays too high so that they are missed by people. The screens should be at people's eye level and always tilted towards viewers.
Stylish finishing with integration
Existing display devices are already very thin and bring a modern look to your business premises. However, the final touch can still be made by integrating the displays with the furniture or by framing them to fit the look of your company.
The displays embedded in the furniture look good and fit the interior of the store perfectly. Below you can find some great examples where the screens serve as a stylish design element in addition to communication.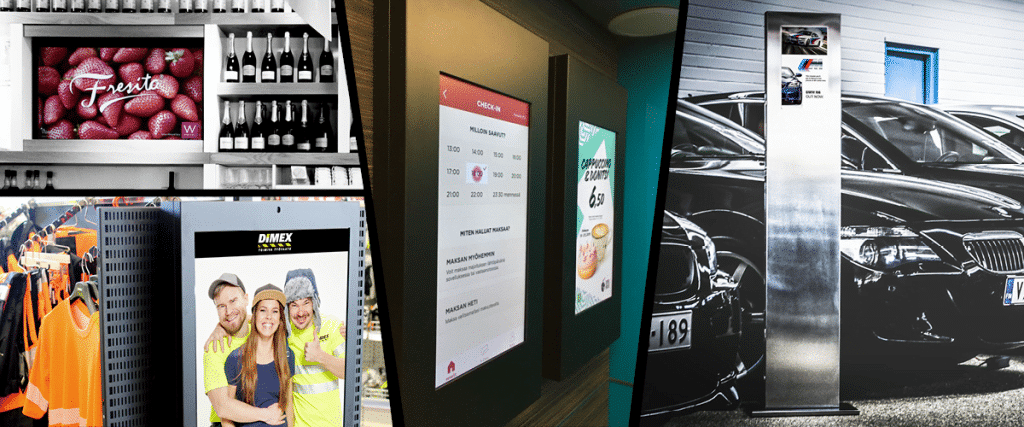 There are plenty of mounting and install options for your screens, and it's a good idea to boldly come up with different ideas. A professional system provider can help you with implementation and, if needed, recommend solutions that are right for you.
You might also like:
Getting started in Digital Signage
Why a standard tv is no good as an info screen?